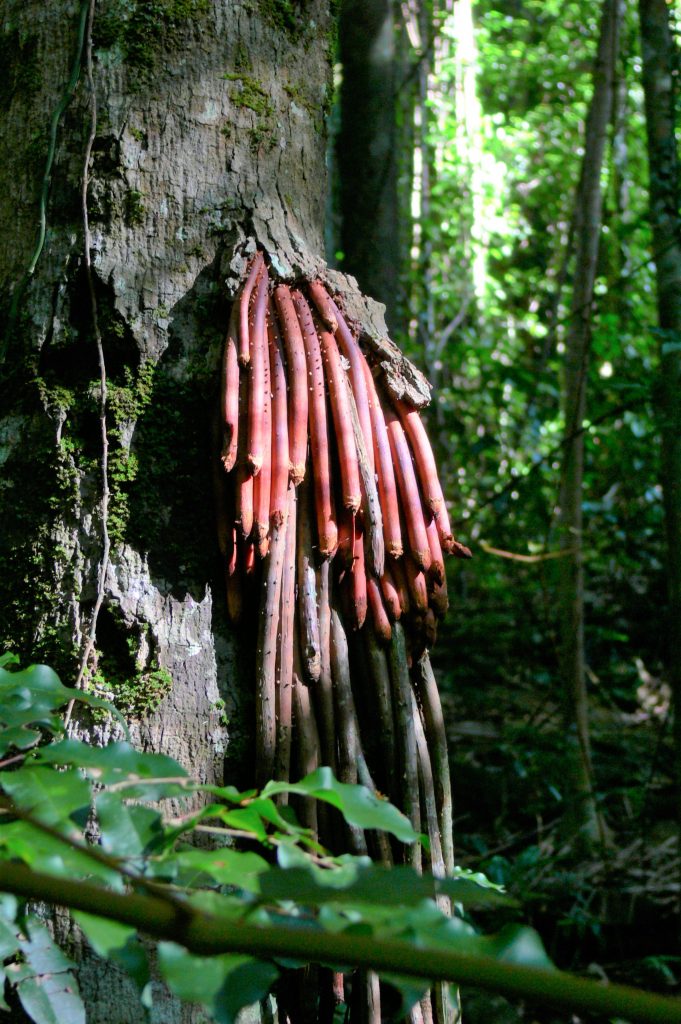 Our Management Committee meets at least once every two months.  Members are invited to attend but must book ahead.  We use Zoom and Skype for those that are unable to attend in person.

All committee members are volunteers and put many hours into their valuable work.

Our members include locals with many years of experience in understanding the environmental issues that affect us in the Whitsundays and nationally.  They are all passionately concerned about the lack of awareness and misinformation deliberately used to confuse and delay much needed changes.
Members have elected our team below to give us the strength and the ability to help make a positive change.
We have sub-committees and welcome members to take part in the many projects that we have to tackle.
President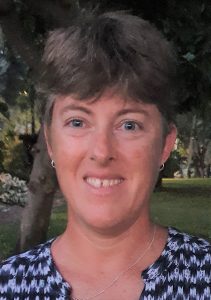 Jacquie Sheils is an avid diver and snorkeler.  She holidayed in the Whitsundays in 1992 and was hooked by the beautiful and diverse natural environment, especially the fringing and outer reefs.
After completing a Bachelor of Science at Melbourne Uni in 1993, she moved to live in the Whitsundays. She worked as a biologist/educator for various tour operators including Fantasea Cruises, Reef Odyssey and Yellow Sub. During this time she led guided snorkelling tours, beach walks and other activities raising visitors' awareness and appreciation of the local marine and terrestrial environments.
In 2004 she completed a Master of Applied Science in Marine biology at James Cook University in Townsville, while working part-time with an outer reef tour operator there.
She worked for CSIRO marine research in Brisbane on the Great Barrier Reef Mapping Project.  In 2006, Jacquie returned to the Whitsundays, delivering marine science interpretation programs for tours on the outer reef and islands, continuing until 2015, when she worked for a couple of years as Coordinator for the Whitsunday Catchment LandCare group.
In between occasional contract work in marine and environmental education, Jacquie currently volunteers for at least six other local community environmental groups.
"I hope to inspire in others, understanding and respect for the local marine environment upon which we all depend."
Vice President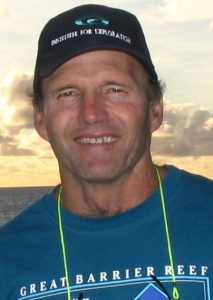 Tony Fontes has, after 40 years of working in the Whitsunday dive industry, developed a real passion for the Reef, which has led him to a variety of roles in Reef protection. He is co-founder of the OUCH Volunteers (Order of Underwater Coral Heroes) a local organisation that has won numerous awards for their reef protection work.
Tony has sat on numerous Reef committees, including 9 years as a member of the Great Barrier Reef Consultative Committee and 20 years on the Whitsunday Local Marine Advisory Committee.
He is currently working as a volunteer with Climate Reality, Australian Marine Conservation Group and the Whitsunday Conservation Council.
"I  have watched the Great Barrier Reef slowly degrade over time due a variety of human-induced impacts.  Most concerning are the impacts of climate change.  I am keen to help the community work together to make the Reef great again."
Secretary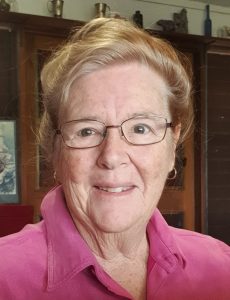 Faye Chapman visited Whitsunday from Sydney 1993, fell in love with the beauty of the environment and the vibrance of the community. Held positions as Secretary & President of Chamber of Commerce in Shoalhaven NSW, Secretary Historical Society Ultimo NSW, founding member Residents Traffic Action Whitsunday and been involved with Whitsunday group Save Our Foreshore since 2004, as well as Secretary/Treasurer for many years and currently.  
In Whitsunday SOF has saved our foreshore from inappropriate development, twice, and with support of Greenpeace forced a 20yr moratorium on oil shale mining of the Goorganga Wetlands. 
Currently opposing marina development Shute Harbour. When governments both Federal, State, and local seem to be trying to reduce the effectiveness of community activism and large developers are becoming litigious.
"I have joined the Whitsunday Conservation Council as a means of preserving and increasing our community's voice. Our environment needs protection. Too often only monetary values are considered. Our community voices need to be strong and heard."
Treasurer & Membership Secretary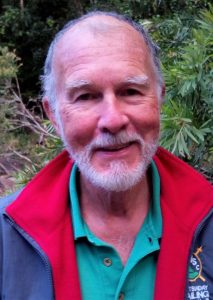 Andrew Marshall has a background in audit, IT and data management but his heart is in the outdoors and he has bush-camped all round Australia.  World traveller, racing and cruising sailor, divemaster, canoe and river rafting instructor, co-founder and chair of Peregrine Adventures until 1987. 
Rafted the Franklin River, then teamed up with Bob Brown in court to stop the Franklin dam in 1982.  Round the world skipper on his 12m sloop Fandango for over two years starting in 2008.
Holiday divemaster in the Whitsundays in the 1990's and retired here in 2003 with wife Heather, a keen amateur botanist and artist.  He is a LandCare member and was (2015-2021) treasurer/acting secretary/dinghy skipper with Sailability Whitsunday's experiential learning program for young people with disabilities.
A word warrior with a love for nature, promoting the need to tackle climate change seriously and urgently. 
"We need green space and interaction with nature throughout our lives, or we wither from within.  Preserving nature is therefore fundamental to our wellbeing."
Committee Member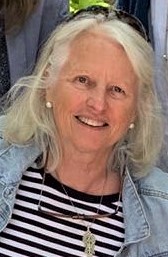 Suzette Pelt has been a marine business operator since 1979. 
International marine tourism experience gave her the opportunity of sitting on a number of boards, including the Great Barrier Reef Marine Park advisory committee to the Federal Minister, Tourism Whitsunday, Queensland Tourism Industry Council, along with international advisory panels to Tourism Queensland and the panel working with Reef Catchments, which set up the annual Water Quality Report Card. 
Since 2004 she has chaired Save Our Foreshore (SOF), a Whitsunday community group which formed to stop private development on public foreshore parkland in Airlie Beach. 
Since then, SOF has expanded to running major campaigns, including stopping an oil shale mine on the Whitsunday coast, along with many smaller but important coastal land grabs.  SOF is fighting the outdated lease for a damaging marina proposal bordering on the World Heritage Area at Shute Harbour. 
"Being part of the WCC is the logical step towards bringing an environmental voice to this beautiful area we've chosen to call home.  It has given us so much, so we should work proactively with Government and other parties for the best results in these times of climate change."
Committee Member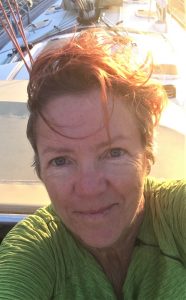 Dr Lindsay Simpson is the author and co-author of eleven books including the bestselling Brothers in Arms, co-authored with Sandra Harvey, the subject of a mini-series entitled Bikie Wars. Her other books include Where is Daniel? – with Bruce and Denise Morcombe about the search for their son Daniel published in 2014. Her novel The Curer of Souls was shortlisted for The Colin Roderick prize in 2007.
Lindsay has also written several books on the environment: The Australian Geographic Guide to Tasmania and her short story Yin and Yang – the Weather Maketh the Writer was runner up in the National Nature Conservancy Prize for Nature Writing in 2012. Her book Following its Dirty Footsteps: Adani won a Queensland literary award in 2019.
Lindsay was an investigative journalist for The Sydney Morning Herald from 1983-1995; inaugural Head of Journalism & Media Studies at the University of Tasmania (1999-2005) and the Head of Journalism at James Cook University as well as designing the first postgraduate writing program, Write in The Tropics which focused on creative nonfiction. 
"In 2017, I handed back a Bronze Tourism Award from Tourism Whitsundays for the charter boat business, because the award was sponsored by Adani.  I now write fulltime, as well as running my tourism charter boat business in the wonderful Whitsundays." 
Committee Member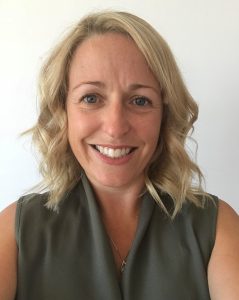 Olivia Brodhurst is a qualified marine biologist with over 15 years' experience as an environmental professional.  Her career path has led towards working on the number one threat to the reef, the slightly drier subject of climate change.  In her role, as Coordinator of the Whitsunday Climate Change Innovation Hub, Olivia developed research and fostered collaboration to guide the Whitsunday Regional Council in adapting and mitigating climate change.  Olivia now runs her own consultancy, Whitsunday Environmental, where she works to bring important local projects to fruition and support our community to become more sustainable.
Olivia holds a Diploma in Project Management and is recognised for her ability to influence change and guide decision making towards more holistic and resilient solutions. Olivia is Chair of the Whitsunday Local Marine Advisory Committee and an Advisory Panel member on the Reef Restoration and Adaptation Program, Stakeholder and Traditional Owner Engagement Sub-Program. 
"Collaborative grass roots effort is powerful at driving change and often is a quicker way to deliver real outcomes. I have joined the WCC to contribute my expertise and to work with like-minded people to be the environmental custodians of the Whitsundays."